From a regulatory perspective the term "clean label" has absolutely zero definition, but it is a very strong term to the consumer. In fact, as a consumer-driven term, it has swept the food industry and created a movement.
Foods defined as clean label are perceived healthier, better-for-you and more wholesome than other products. The term also means that a product has the least amount of ingredients as possible and the ingredients used are regularly known to consumer as wholesome, less processed and more close to nature. This also means that ingredient names should be recognizable and pronounceable by most consumers. In speaking directly to proteins as ingredient, they would be classified as clean label. However, there is some controversial evidence that says the contrary, so let's take a moment to look at what's being said.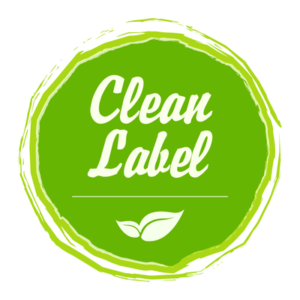 Recently, a study was published by an organization leading the clean label movements that concluded leading protein powders contained detectable levels of both lead and cadmium, 70% and 74% respectfully. Is this shocking? No. Why? Because proteins are ultimately derived from things in nature like milk and plants. Since they come from nature and those metals naturally exist it stands to reason that they would be in our foods. So what's so dangerous or not clean?
The issue really comes down to wording and how the public interprets them. Indeed both lead and cadmium are dangerous at certain levels, however, those levels are established by joint efforts between independent scientists, regulators, manufacturers and consumer groups. How do they establish these levels?  By using peer-reviewed scientific evidence along with human health risk assessment set to certain standards. This is standard practice both nationally and internationally.
What does all this mean? It means that as developers of ingredients, we need to pay attention, and that's exactly what the team at AMCO Proteins is doing. Our Whey Protein, Milk Protein and Casein ingredients are all clean label. Not only are they clean label, they're also all-natural ingredients derived from grade A milk and are minimally processed. Our products are a clean and rich source of protein and amino acids, especially the nutritionally important branched-chain amino acids. All of these attributes to our products make them the perfect solution to any food product looking to be clean label.