Spray Drying
Pilot and Commercial Spray Dryers
Casein conversion, protein hydrolysis, and dairy protein co-processing.
Ability to provide limited customized specifications.
Flexible bulk packaging options

super sacks, drums, bags, boxes, pails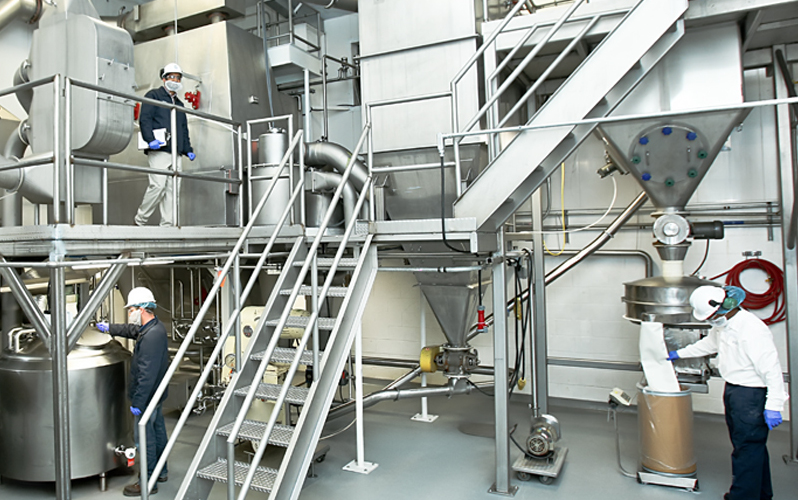 Protein Hydrolysis
Dairy and Plant Proteins
Enzymatic hydrolysis before spray drying on a tower dryer.
Degree of Hydrolysis (DH) ranges from 3% to 15%.
Regular and instantized versions available for all hydrolysates.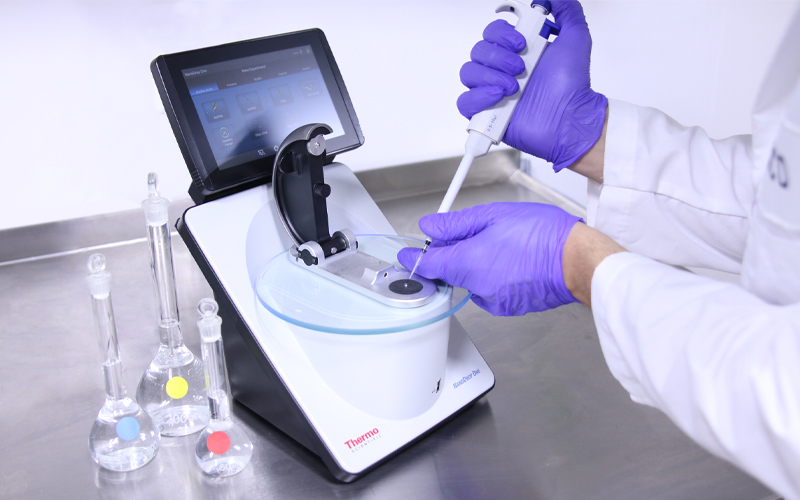 Blending & Instantizing
Pilot and Commercial Blenders
Stainless Steel Ribbon Blenders
Spray Bar for Liquid Addition (Instantized Products)
Inline metal detection
Packaging options include:

super sacks, drums, bags, boxes, pails

Not capable of retail packaging, colors, or flavors.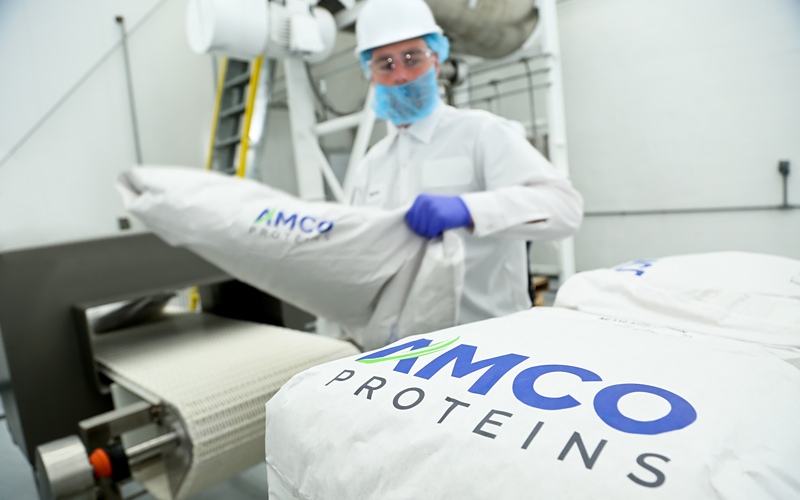 Customized Products
R&D collaboration and ingredient development to overcome functional challenges.
Meeting your Specification. For example;

Minimum Protein Requirement
Maximum Fat Level
Degree of Hydrolysis Level (DH)
Lactose/Carbohydrate Requirements

Customized Protein Pre-Blends
Specific bulk packaging weights to meet your batch size.