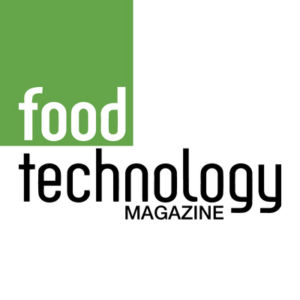 By Linda Ohr
*Copyrighted by Institute of Food Technologists
Nutrition bars have graced store shelves for some time now, but the market continues to grow and innovations in their formulations and health benefits have evolved. "From the original homemade bars that became PowerBar and CLIF Bar, the nutrition bar market has become a $6.5 billion market in the U.S. dominated by General Mills, Kellogg's, and CLIF Bar Co. with 50% market share among them," says Max Maxwell, manager of market intelligence for Glanbia Nutritionals, who cites data from SPINS, a company that tracks market data for wellness products. "The wide range of bars now in the marketplace features everything from aforementioned protein bars with 35% protein to keto bars featuring healthy fats. RXBar and ONE Bars are two of the latest examples of entrepreneurs carving out a healthy piece of the bar business." Research from Euromonitor International shows that the total snack bar market continues to grow in North America, with revenues expected to exceed $8 billion by 2020, says Pam Stauffer, global marketing programs manager at Cargill. Within the segment, breakfast and cereal bars saw negative growth between 2011 and 2016, while energy bars (up 58.5%) and fruit and-nut bars (up 241.2%) logged dramatic increases, propelling the category as a whole to an increase of 25.2% over this time period. "Increasingly, consumers want nutrition bars that do it all," says Stauffer. "Convenience is paramount, but they also expect bars to be made with simple ingredients, deliver nutritional benefits, and taste great, too. The segment has evolved from its granola and cereal bar roots to offer consumers products that offer energy, protein, and fiber, backed by a dizzying array of health claims, [and] packaged and marketed with a hip vibe that speaks to shoppers' lifestyles and values." Here is a look at some of these ingredients sought after in today's convenient, healthy, clean label bars.
Protein
Protein remains the overriding health trend in today's nutrition bars, offering consumers benefits in weight management, satiety, energy, and muscle building/maintenance. "In a $6.5 billion U.S. bar market, nearly a third of bars are associated with protein and those $2 billion of bars grew 9% while the other two-thirds or $4.5 billion of bars that don't feature protein declined by 1%," says Maxwell, again citing SPINS data. "Dairy proteins are nutritionally complete, meaning they contain all essential amino acids, but they're also naturally rich in branched-chain amino acids, which are known for supporting muscle synthesis," says Gail Sabatura, R&D manager at AMCO Proteins. "While not all proteins are created nutritionally equal, dairy proteins are considered top of the line, versatile, and very clean." Dairy proteins are flexible in that they can be used as powders to build a bar matrix, can be extruded into a cereal puff to create a variety of textures, and even hydrolyzed to be included in coatings and compound coatings, Sabatura adds. AMCO Proteins has developed coatings fortified with its whey protein hydrolysate (WPH). "It was just recently featured at two industry trade events where the chocolate coating was fortified with WPH to functionally improve the coating rheological properties and boost net protein content. We don't expect this segment to slow down any, especially since the trend in eating occasions has continued to shift towards smaller, more convenient meals. And when meals get smaller, nutrient composition matters most, which means protein will reign as a most desired nutrient," he observes. In addition to WPH, AMCO Proteins offers whey protein concentrates and isolates and casein and protein blends called BarPLUS C90 and BarPLUS T90. "The addition of casein to a dairy protein blend helps not only boost protein but also sensory attributes like mouth clearance, making bars easier to chew and break apart," says Sabatura. BarPLUS C90 is a great, high protein blend that creates a bar with excellent mouth clearance. BarPLUS T90 offers the same level of protein but exhibits excellent chew, reminiscent of taffy or candy-type bars. Innovations from dairy protein suppliers will continue to improve the quality of nutrition bars. "The functionality of protein in bars is crucial to achieving the desired final product," says Maxwell. "Glanbia has more than 20 protein bar solutions designed to address common formulation issues and to help co-manufacturers, large CPGs, and innovative marketers develop the types of bars consumers prefer." Milk protein crisps are the latest bar solution added to the Glanbia portfolio for bars. Crunchie Milk Protein Crisps provide a differentiated crunchy texture and taste experience. "Our crisps also allow manufacturers to increase protein content while maintaining ideal texture," says Maxwell. Flax, chia, quinoa, and gluten-free oats are additional ingredients that can be included in bars, and Glanbia has a broad line of specially designed solutions to work optimally in bars. In addition, the company can provide premixes for any bar including mineral, vitamin, or bioactive micronutrients. Like dairy proteins, plant proteins are becoming commonplace in nutrition bars. "In the past, proteins used in bars consistedmainly of whey or soy. Today, plant proteins like pea, beans, and lentils are gaining traction," observes Stauffer. "These newer proteins fit many of today's biggest product development trends: non-GM, organic, sustainable, vegan, gluten-free, soy-free, labelfriendly, and more. They're also easier to formulate with than ever before. For example, PURIS pea protein comes from proprietary pea seed varieties specially selected to minimize the off-flavors normally attributed to pulses." DuPont Nutrition & Health recently launched six new plant protein nuggets from its SUPRO and TRUPRO product ranges. The ingredients include SUPRO NUGGETS 310 LS, an oval-shaped soy protein nugget offering 80% protein (dry basis) and less than 120 mg of sodium per 100 g. In addition, DuPont expanded its SUPRO Soy Protein Nuggets with Cocoa range to include various shapes and sizes that deliver 82% protein (dry basis). In applications like snack bars, these nuggets resemble chocolate cookie bits, flakes, or chips. The TRUPRO Pea Protein Nuggets, which are made with conventionally grown yellow peas that are not genetically modified, boast 70% protein (dry basis) and come in a variety of shapes.
Fiber
Fiber is another nutritional staple long associated with nutrition bars. "According to an International Food Information Council (IFIC) 2018 survey, more than 80% of consumers view fiber as healthy," says Stauffer. "Despite that fact, according to the U.S. Food and Drug Administration, most Americans don't get the recommended amount of dietary fiber. Bars offer a portable way for consumers to get that fiber, but many of the fiber sources used in bar formulation may impact flavor." Cargill's Oliggo-Fiber chicory root fiber is a naturally sourced fructan extracted from chicory root. "It does not affect the taste or texture of the final product, plus it fits with today's clean label trends and can even help with another major formulation challenge— sugar reduction," explains Stauffer. "Consumers are scrutinizing sugar levels like never before. A recent IFIC study found that 77% of respondents were trying to limit or avoid sugars in general. For bar manufacturers, this new reality is prompting changes to their formulation strategy." Stauffer says that to deliver on sugar's functional properties, formulators can use ingredients like Oliggo-Fiber chicory root fiber and Zerose erythritol to replicate sugar's bulking and binding properties, resulting in great-tasting, consumer-friendly bars. "Fiber enrichment and sugar reduction, including lowering the amount of 'added sugars,' continue to be key drivers of this trend for development of healthier choices," agrees Kyle Krause, regional product manager, North America, at BENEO. He also notes convenience and transparency as key trends. "Hectic lifestyles of consumers of all ages demand that convenient products will grow in importance, particularly snack foods, which include nutrition bars. Consumers want transparency in labeling. They want to understand what they and their families are eating and want to know where the ingredients come from." BENEO offers a versatile portfolio of ingredients from natural sources, which provide solutions for all types of snacks, including bars. With the company's chicory root fiber ingredients (Orafti inulin and oligofructose) and functional carbohydrates (ISOMALT and Palatinose), manufacturers can utilize a toolbox of ingredient solutions for healthy sugar reduction in bars. BENEO's expert team at the BENEO-Technology Center developed recipes for bars with less high glycemic sugars, including lower added sugars. "BENEO's solutions go beyond simple sugar replacement. While cutting high glycemic sugars, BENEO's ingredients also provide nutritional and health benefits including lower blood sugar levels, high fiber intake, digestive health and other prebiotic benefits, weight management, and protein enrichment," says Krause. The company's natural chicory root fiber ingredients are not genetically modified. They have a mild sweet taste, are soluble, and can reduce sugar while maintaining taste and texture. "In granola and nutrition bars, they act as a humectant, helping to keep bars soft during their shelf life," says Krause. BENEO's Palatinose isomaltulose, derived from sugar beet, is a low-glycemic and natural carbohydrate that provides a safe source of sustained energy. "Palatinose reduces the blood glucose response of foods, helping to maintain a healthy blood sugar level after enjoying, for example, a nutrition bar," says Krause. "As a result, consumers will benefit from a sustained energy supply in the form of a slow release of glucose, helping them to get through a busy day without feeling tired."
Grains
"One of the biggest drivers for consumers when it comes to bars is the desire for 'real' ingredients that are also easy to understand," observes Don Trouba, senior director, go-to-market for The Annex by Ardent Mills. "Whole grains in particular allow product developers to use simple, identifiable ingredients, offer visual appeal, make multigrain claims, and enhance nutritional profiles through fiber and plant-based protein." Ancient and heirloom grains can give a product novelty while still being relatable to the consumer. "At The Annex by Ardent Mills, we are excited to be bringing grains to the market in different forms, like flakes, crisps, and IQF. These new forms offer convenience and advantages, such as unique tastes and textures," says Trouba. The company has a full portfolio of ancient and heirloom grains, and "products like our domestically grown white quinoa, heart-healthy and high-fiber Sustagrain barley, Nature's Color barley, and chickpea flour support many of the nutritional and marketing claims our customers are interested in," says Trouba. "In terms of what's next, we recently completed research into ingredients consumers perceive as healthy and influential for purchase intent," says Trouba. "Near the top of the list were several grains, including oats, quinoa, and barley. The continued demand for plant-based protein can be seen in the increasing interest in chickpeas and chickpea flour."
Nuts
Nuts such as pistachios, almonds, and walnuts are common ingredients in bars. Not only do they add texture but also a natural, healthy halo and benefits in heart health and weight management. Pistachio consumption has increased substantially in international markets between 2015 and 2017, according to a report from California State University, Fresno's Jordan College of Agricultural Sciences and Technology (American Pistachio Growers 2018). The increase in demand is likely due to global health trends and a growing body of scientific research behind the benefits of pistachios, including weight management, blood sugar control, and a lower risk of cardiovascular disease. Almonds provide energy, texture, nutrients, protein, and heart-healthy benefits. The 2017 Almond Board of California Global Perception Survey found that 63% of U.S. consumers report a willingness to pay more for an almond product. Almond protein flour is making inroads in the market. Blue Diamond Global Ingredients offers Blue Diamond Almond Protein Powder, an excellent source of fiber and important minerals, including calcium, magnesium, and zinc. The ingredient also has a higher omega-9 content than other proteins, which contributes to a smoother mouthfeel, clean taste, and a more rounded flavor profile. The powder is ideal in a protein blend, where it can be used as a flavor masking agent to offset undesirable flavors, such as "earthy" notes from pea protein and soy protein. In an epidemiological study, Arab et al. (2018) suggested that those who consume walnuts may have about half the risk of developing type 2 diabetes compared to adults who do not eat nuts. The average intake among walnut consumers was approximately 1.5 tablespoons per day. Doubling walnut consumption (eating 3 tablespoons) was associated with a 47% lower prevalence of type 2 diabetes. Three tablespoons of walnuts are close to the recommended serving size of walnuts, which is 1 ounce, or 4 tablespoons.
Fruits
Fruit ingredients are also used in nutritional bars, adding color, texture, and a healthy halo. Multiple blueberry formats (whole, diced, fresh, dried, freeze-dried, powders, purées, concentrates, juices, and osmotically preserved) are available year-round. The U.S. Highbush Blueberry Council provides information about how blueberries function in different types of nutrition bars. Blueberries are synergistic with grain ingredients that are used in gluten-free bars such as oats, amaranth, buckwheat, chia, millet, quinoa, sorghum, teff, kamut, farro, and spelt. Blueberries can help create lower-fat, low-sodium, fruit-and-fiber, antioxidant-rich bars that are formulated for the over-60 demographic. A newer bar product category for blueberries is so-called beauty bars, where beauty-driven concepts are often associated with antioxidants. Welch's Global Ingredients Group offers FruitWorx fruit pieces made from Concord and Niagara grape juices and purees to deliver the goodness of grapes in a format suitable for snacking and baking applications. FruitWorx pieces are perfect inclusions or toppings for snack bars, cookies, muffins, cakes, breakfast cereals, pastries, and pies. They come in a wide range of flavor options, including blends with other fruits or vegetables. They can be made with inclusions such as chia seeds, cocoa nibs, and whole grains to add flavor, texture, and nutrition.