Quality Assurance
Quality Assurance starts with our detailed vendor approval process where evaluations are conducted by both our quality and product development teams to ensure consistency in the quality of the raw materials purchased and utilized in production. It continues onto the production floor where critical processes and procedures are audited on a regular basis to ensure compliance with SQF and Food Safety Standards and Guidelines.
In our on-site analytical laboratory, the team utilizes state-of-the-art equipment to test the following parameters on raw materials, in-process production, and finished goods:

Protein, Fat, Ash, Moisture, Carbohydrates/Lactose, Viscosity, Degree of Hydrolysis (DH), Density and Mesh size.

All microbiological analysis is conducted by an accredited third-party laboratory. Finished goods remain on hold until released by Quality Control through the issuance of a Certificate of Analysis.
Food Safety
Food safety is monitored continuously throughout the plant. Whether related to the handling of incoming and outgoing materials, packaging, storage conditions, or in-process production, the team in consistently auditing and training the employees to ensure compliance with all GMP and Food Safety Standards and Guidelines.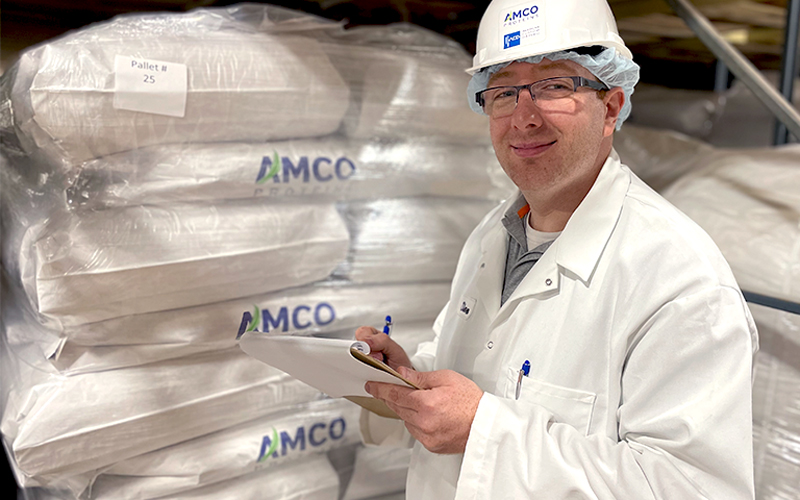 Certifications
We are an SQF 2000 Level 2 certified company. Safe Quality Food (SQF) certification is recognized across the globe for the implementation of a HACCP food safety plan by the Global Food Safety Initiative (GFSI).
Our products are Kosher, Halal, rBST/rBGH-Free, Non-GMO, and EU Compliant.