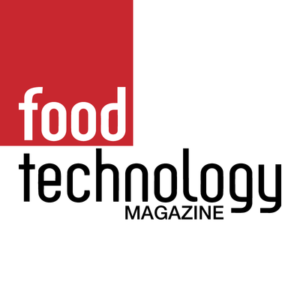 By Linda Ohr
*Copyrighted by Institute of Food Technologists
With recent attention focused on the growing plant protein market, animal-based proteins may be overlooked, but they are as important as ever. Most animal proteins are high-quality proteins with complete amino acid profiles; others have been shown to aid in satiety, weight management, and muscle synthesis; and others offer benefits in bone and skin health throughout all life stages. Here is a look at some of these important animal protein ingredients.
Egg Protein
Eggs are a source of high-quality protein, supplying all nine essential amino acids: histidine, isoleucine, leucine, lysine, methionine, phenylalanine, threonine, tryptophan, and valine. One large egg provides 6 g of protein, has varying amounts of 13 essential vitamins and minerals, and contains lutein and zeaxanthin. Several clinical trials have assessed the effects of high-quality protein from eggs on satiety and muscle building. Rains et al. (2015) suggested that convenience meals providing 30 g or 39 g of protein/serving produced greater appetite control, lower postprandial glycemia and insulinemia, and reduced subsequent intake at lunch relative to a low-protein control or no breakfast. Commercially prepared sausage and egg-based breakfast meals at two different protein levels (30 g and 39 g/serving) were used in the study with 35 premenopausal women. The results showed increased satiety ratings for both high-protein meals (30 g and 39 g of protein) versus the low-protein meal (3 g of protein) and no breakfast condition. Energy intake at lunch was significantly less following the consumption of the 39 g protein meal versus the low-protein meal and no breakfast condition.
Dairy Proteins
"Consumers are asking a lot of the foods and beverages they consume. They want clean labels, nutritional and fitness-related benefits, and convenience all without sacrificing taste. U.S. dairy proteins are from sustainably produced milk, allowing developers to create innovative and convenient products with great flavor, nutrition, and a simple ingredient list," observes Kara McDonald, vice president of global marketing communications at the U.S. Dairy Export Council. There is a large and growing body of published nutrition research studies that affirms dairy protein's benefits across life stages, such as supporting weight management, enhancing post-exercise recovery, and assisting in muscle maintenance for healthy aging. "Recent research has shown dairy proteins have great benefits for women—providing lean muscle in combination with resistance exercise without adding the bulk—as well as [for] older individuals in helping to fight sarcopenia, which is age-related muscle loss," says McDonald. "These findings are part of a growing number of studies that support the benefits of incorporating whey and milk proteins from dairy into daily eatingplans." Bergia et al. (2018) found that adding whey protein to a daily diet improved body composition by modest increases in lean mass without influencing changes in fat mass in females. In this systematic review and meta-analysis of 13 randomized controlled trials, totaling nearly 500 adult women, the researchers also found that body composition improvements were even greater during reduced-calorie diets, which suggests whey protein may be especially helpful in preserving lean muscle mass during periods of weight loss. Oikawa et al. (2018) showed that supplemental whey protein augmented lean leg mass and muscle protein synthesis during recovery from inactivity and a hypoenergetic state in older men and women. The researchers enrolled adults (age 65–80) in a 5-week trial where the subjects consumed 30 g of whey protein or collagen protein twice daily and experienced 2 weeks of inactivity with a 500 calorie-per-day reduction. During a 1-week recovery period, the subjects returned to normal activity. The results showed that muscle protein synthesis and lean muscle mass were significantly greater in the subjects who consumed whey protein. "Diversification of usage is a global theme that has emerged," says McDonald. "Sports nutrition companies around the world are looking to produce options beyond bars and beverages that are more conveniently accessible for consumers. We've seen this in the form of more innovative snacks and meals—snacks from coated popcorn to protein-coated almonds and even whey protein bites/ balls, and from breakfast options from oatmeal to pizza with a protein fortified crust." Other protein experts echo this theme. "Currently, trends we see are foods and snacks being launched that are fortified with additional protein, fiber, and other nutraceuticals aimed at supporting healthy weight in myriad ways: aiding in satiety, lowering the carbohydrate content, or supporting one's health," says Adam Cabot, CEO of AMCO Proteins. "The industry continues to launch fortified breakfasts like pancakes, waffles, oatmeal/ cereals, and muffins, but even frozen dinners are now touting just how much extra protein is included to 'keep you full' and 'manage your weight.'" AMCO Proteins' current R&D efforts are focused on protein hydrolysate ingredient development. Depending on the application, whey and casein hydrolysates offer improved functionalities like better solubility, enhanced heat stability, better fat binding, and shelf-life extension. "AMCO Proteins has optimized ways in which they characterize hydrolysates, offering more precise control over factors such as degree of hydrolysis, peptide length and distribution, and how the product tastes," says Cabot. At last year's SupplySide West, AMCO Proteins featured two specialized protein ingredients: Tempro 80 whey protein hydrolysate and a proprietary Milk Protein Isolate blend. The Milk Protein Isolate blend was formulated in a high-protein peanut butter bar that had more than 25 g of protein/serving and exceptional mouth clearance and softness. A chocolate covered pretzel featured Tempro 80, a specialized whey protein hydrolysate used to fortify the compound coating. Another unique whey protein concept was a protein shot made exclusively with whey as a protein source. The Protein Extreme concept from Arla Foods Ingredients packed 20 g of whey protein into a convenient 100 ml, low-calorie serving. Protein Extreme was made with Lacprodan HYDRO.365 whey protein hydrolysate. Another product concept from the company was a high-protein biscuit featuring Nutrilac whey protein. The concept was designed to create biscuits with the right structure and appearance after baking, as well as low water activity for long-lasting crispness and low risk of microbiological spoilage. Milk Specialties Global also offers dairy proteins that were showcased in various product concepts. A Kiwi Watermelon Clean Protein RTM formulated with PRObev was featured at the 2018 SupplySide West show. The protein ingredient disperses quickly and transparently in water without clumping or excessive shaking. A single serving contained 20 g of whey protein. PRObev was also featured in fizzique, a sparkling protein water.
Collagen Peptides
"About 30% of our total body protein is collagen and, while the benefits of this
ingredient have been known and used successfully for centuries—in topical beauty and personal care products such as body lotions, face creams, and more—recent scientific evidence confirms that the highest efficacy can be achieved when collagen is ingested orally," says Heather Arment, marketing coordinator—North America at GELITA. "As such, we are beginning to see consumers' attitudes toward collagen supplementation increase —beyond beauty—and in categories like active nutrition, body toning, bone/joint health, muscle health, performance nutrition, sports nutrition, and more." GELITA offers Bioactive Collagen Peptides, anideal source of protein that benefits the entire musculoskeletal system from bone health to the healthof joints, muscle, skin, tendons, and ligaments. It also provides general protein enrichment. "GELITA has any number of research initiatives focused on expanding and reinforcing the scientific evidence elucidating the benefits of collagen," says Arment. For example, she cites a 2017 study out of the Australian Institute of Sports that shows the efficacy of TENDOFORTE collagen peptides, which comprises specific and optimized collagen peptides proven to strengthen tendons and ligaments. The study examined the benefits of TENDOFORTE supplementation over a period of 6 months. The subjects in the study were 20 people with long-term symptoms of chronic Achilles tendinopathy who did not respond to any traditional therapies and were unable to train. Within 3 months of taking the TENDOFORTE collagen peptides, 12 out of 20 subjects were able to return to running—and the effect was long-term. The subjects in the group starting with TENDOFORTE supplementation in the crossover design still had beneficial effects after the 3-month washout phase. Regarding the Oikawa et al. (2018) study, GELITA adds that they do not see these as negative results for collagen, pointing to a trend toward collagen holding back lean body mass losses during the muscle disuse phase, which they emphasize is the most important phase for real-life hospital patients. In separate GELITA trials, the company has consistently seen gains in both lean body mass and strength with collagen supplementation across various target groups and under conditions designed to stimulate long-term lean mass gains rather than short-term losses, which deems such studies not comparable. The main issue GELITA raises is that Oikawa et al. does not show results for muscle function tests to confirm if the superior lean mass changes observed translate into real mobility benefits, crucial in sarcopenia. GELITA's Bioactive Collagen Peptides portfolio also includes FORTIBONE, which stimulates the synthesis of bone collagen matrix, BODYBALANCE for toning and increased muscle strength, FORTIGEL for supporting joint health and mobility, and VERISOL for improved skin elasticity, wrinkle reduction, cellulite reduction, and improved nail growth.
Chicken Broth Protein Isolate
"Muscle development and joint health are both important for athletes, active consumers, and even just health-conscious 'snackers,' so we developed an ingredient to uniquely contribute the functional benefits of collagen and protein to a range of foods and beverages, including functional, sports nutrition, and supplement applications," says Stephanie Lynch, vice president of sales, marketing, and technology at IDF. IDF's Hydrolyzed CHiKPRO Broth Protein Isolate Powder offers a range of nutritional benefits. Made from 100% real chicken raised on farms in the United States, CHiKPRO is a complete protein and provides the same nutrition and benefits as eating a piece of chicken. In addition to protein and collagen, it also includes the necessary nutrients (like zinc and iron, based on a 100 g serving) to promote and maintain balanced nutrition. CHiKPRO is also rich in electrolytes and has a 2:1 potassium/ sodium ratio, which supports recovery and rehydration. CHiKPRO shares the top protein digestibility-corrected amino acid score of 1 with casein, whey, and egg. "At IDF, we are looking beyond the traditional protein bar and believe the next big thing will be crispy protein snacks," observes Lynch. "According to Mintel, 94% of U.S. adults snack at least once a day, with 50% snacking two-to-three times per day. Hydrolyzed CHiKPRO Broth Protein Isolate Powder is a great way to add protein to the trending puffed and crispy extruded snacks consumers crave. Snack makers can stand out on the shelf by offering snacks with 'excellent source of protein' claims." In addition to CHiKPRO, IDF offers SIP Bone Broth Protein and JMP Collagen Broth Powder. JMP Collagen Broth Powder is a high-collagen bone broth that helps maintain joint health and features a slightly savory flavor. SIP Bone Broth Protein offers many of the same nutritive benefits as CHiKPRO. As a bone broth protein, it is ideal for recovery and rehydration applications, but can also be incorporated into a range of others, including snacks and ready meals.
Fish Protein
AIDP in 2017 announced an exclusive distribution agreement with Weishardt International for the sale of its fish collagen peptides brand Naticol in the U.S. dietary supplements market. Naticol is Weishardt's exclusive range of natural fish collagen peptides. It is produced from high quality raw materials and uses a gentle enzymatic process that ensures the finished collagen has a unique amino acid profile. Naticol collagen peptides have been shown to replenish the skin's collagen stores, reduce the appearance of wrinkles, improve skin hydration, and promote skin elasticity. Duteil et al. (2018) looked at the effects of low dose (2.5 g) type I fish collagen peptides that were either combined with silicon or not combined with silicon on the skin of 57 women after 12 weeks of daily intake. Elasticity, hydration, thickness, and color of the skin on the face and forearm were measured objectively at baseline, week 8, and week 12. The results showed that increased elasticity and firmness of the skin was observed after 8 weeks and 12 weeks for the subjects who were in both collagen peptide groups, but not the placebo group. Skin thickness was significantly increased at week 8 and week 12 for those in the collagen peptide group compared to those in the placebo group. A significant increase of skin lightness was observed at week 12 on the faces of the subjects in the collagen peptide/silicon group.