BakePLUS™, a unique blend of dairy proteins, is the solution to fortify snack and baked goods with protein. BakePLUS™ prevents over-aeration and product rise/lift which occurs when protein is added to baked goods. At over 80% protein by weight, BakePLUS is designed to achieve nutritional goals in baked goods and other pastries by replacing the flour up to 20%. A neutral flavor profile makes this product easy to season with savory or sweet flavors.
Formulation Solutions
BakePLUS™ can solve many of your formulation challenges while fortifying your snacks and baked goods with protein.
Protein

Fortifies with up to 3x the protein.

Rise

Provides consistent rise with each bake.

Texture

Provides desired texture everytime.

Flavor

Eliminates off-flavor with its clean flavor.

Consistency

Maintain batter consistency each time.
BakePLUS™ can be used in variety of applications:
Cookies
Cakes
Muffins
Pancakes
Brownies
Waffles
Quick Breads
Baked Bars
Biscuits
Flat Breads
Get your starter formulas:
The Proof is in the Cookie
Our food scientist and product developers have tested BakePLUS™ in many different applications while looking for innovative ways to utilize protein in baked goods. See the results on cookies:
Product RISE comparison in between protein sources: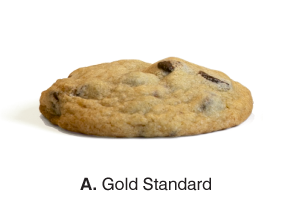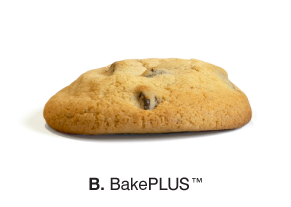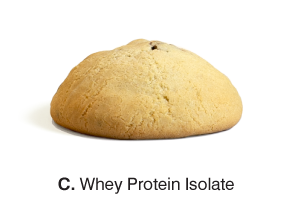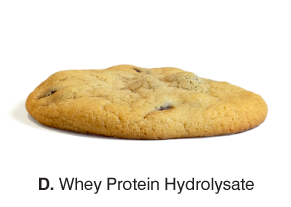 DENSITY and CRUMB STRUCTURE comparison in between protein sources: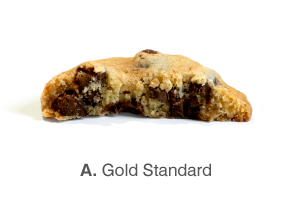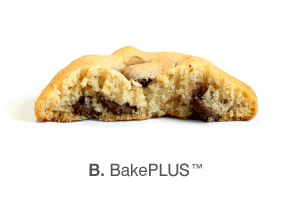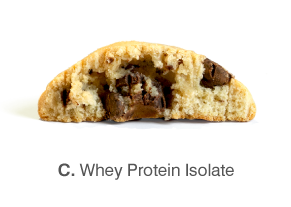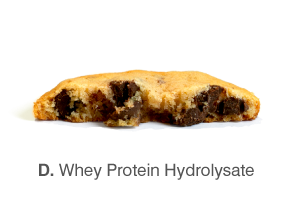 The Bottom Line
While Cookies baked with BakePLUS™ are nearly identical in rise and texture to gold standard, the cookies baked with whey protein isolate and whey protein hydrolysate are not able to meet the standard.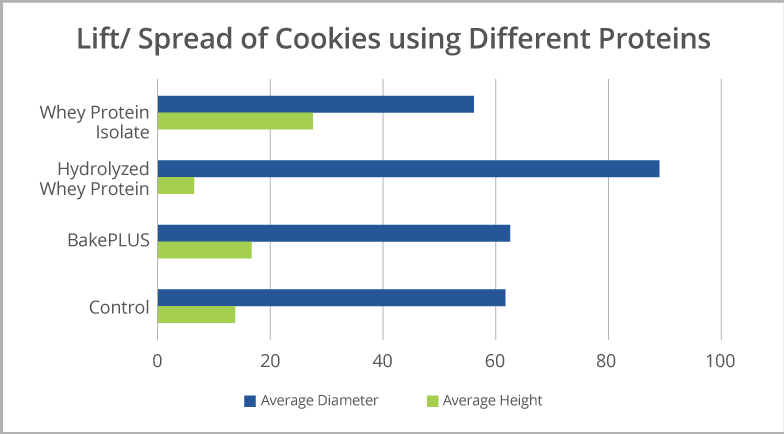 The chart shows the average diameter and average height of 4 cookies using 3 different types of milk proteins while showing the effect of each protein on the rise/lift of the cookies.
The controlled cookie (no protein added) is most similar to the BakePLUS in lift and spread. Whey Protein Isolate has almost two times more rise than the controlled one. The hydrolyzed whey protein has almost 50% more spread. BakePLUS gives the closest results to the controlled cookie and therefore is the best option to use to mitigate the lift and spread issues found in other proteins.
Simple to Label
Non-GMO
Excellent source of branched-chain amino acids
Rich in dietary minerals (calcium, magnesium and phosphorus
Low in carbohydrate at 6%
These attributes are perfect for formulating products that desire label claims such as: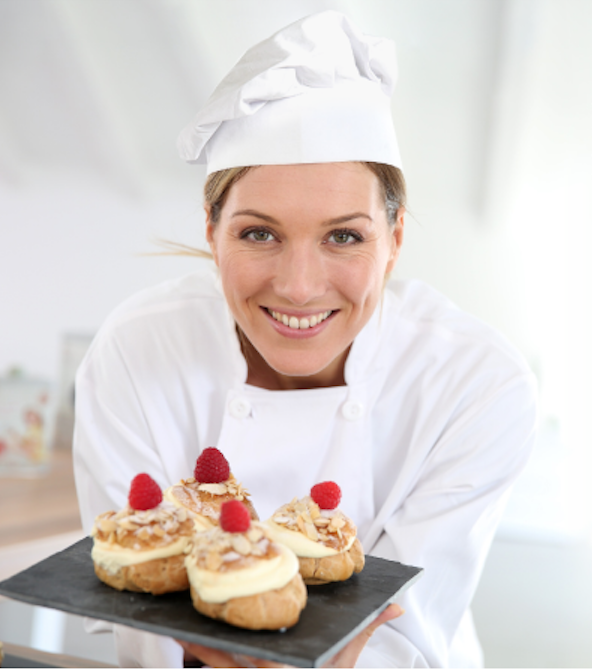 Getting Started
The key to success with protein fortified baked goods and snacks is to find the right blend and work with the right supplier. Our experienced and innovative application team can help you to overcome formulation challenges and fit your specific needs.
Request a sample, spec sheet, starter formulas or application support.
Protein Trends in Snacks & Baked Goods
Healthy snacking has grown in popularity over the last decade; adding protein to snacks help customers stay full throughout the day. From breakfast to snacks and desserts, baked goods cross many categories while experiencing an exponential growth in the last 10 years.
Protein as an ingredient continues to be exactly what the consumer wants to see along with more fiber, better fats, lower carbs and it's being driven by purchases across age gaps. Both millennials (21 – 34 year olds) and boomers (50 – 64 year olds) are really driving the segment's growth with snacks like protein rich cookies, brownies, toaster pastries, waffles, pancakes and even cakes.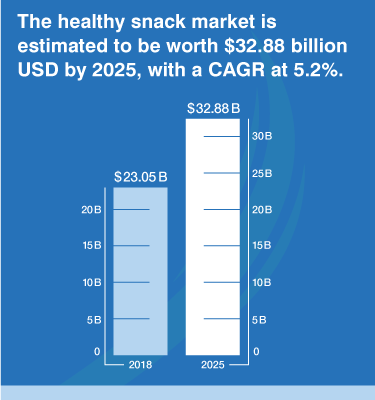 Issues with Protein Fortified Baked Goods
Fortifying baked goods with proteins has potential challenges in both formulation and production, mainly in texture and taste. While proteins provide nutrition and help with satiety in snack and bakery goods, they are often left dry with unwanted off-flavors that render the product undesirable. At AMCO Proteins, we've seen this challenge and innovated BakePlus™.